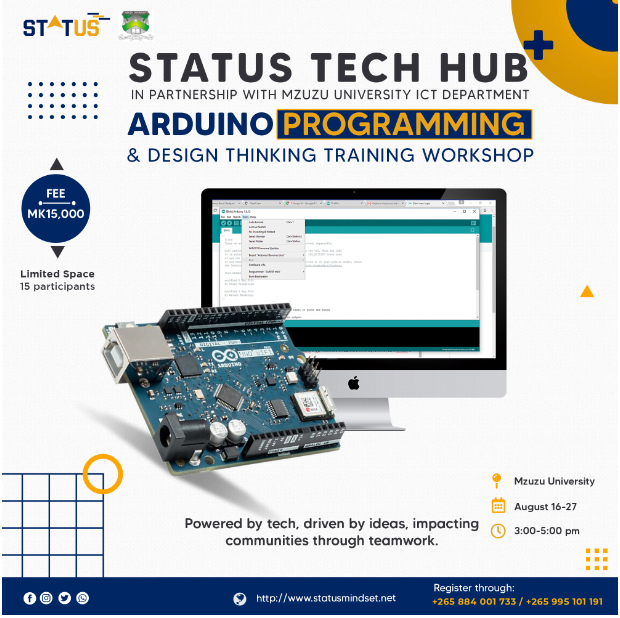 Arduino Programming & Design Thinking Training Workshop
Post by:

ICT

August 10, 2021

Comments off
Call for Participation
Status Tech Hub in partnership with Mzuzu University ICT Department would like to invite you to take part in an Arduino training workshop organized to help you take your programming, electronics and Robotics to the next level.
The training is designed for people who have interest in IoT and Rasberry Pi, Arduinon and related research areas.
Training Schedule
This is a two-week training scheduled for the 16th to 27th of August 2021. Training will be conducted every week day between 3pm-5pm. Venue for training is Mzuzu University Campus.
Training Fees and Space
Participants in this prestigious training is limited to 15 individuals only. Fees for the selected participants is MWK15,000 only.
How to register
Interested individuals can register through the following mobile numbers:
+265884001733
+26599510119